Topic: FAVORITE ALBUM COVERS
Back in High School and University days, it was a "thing" for people to decorate their bedroom / dorm room walls with their favorite album covers. It often became an edge-to-edge collage, and many of us ended up not getting our damage deposits back for the damage we did to the walls.
Many of them featured great artwork, some told stories, others were just good photography. Most bands put a lot of thought into their covers, to lure prospective buyers into picking them up for a look. Here's one of my favorites ... does anyone else have some memorable ones that stand out?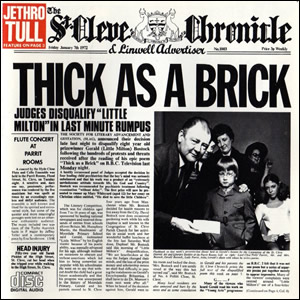 I spent hours reading and re-reading the original newspaper cover, which had a healthy dose of Monty Python inspired humor throughout.